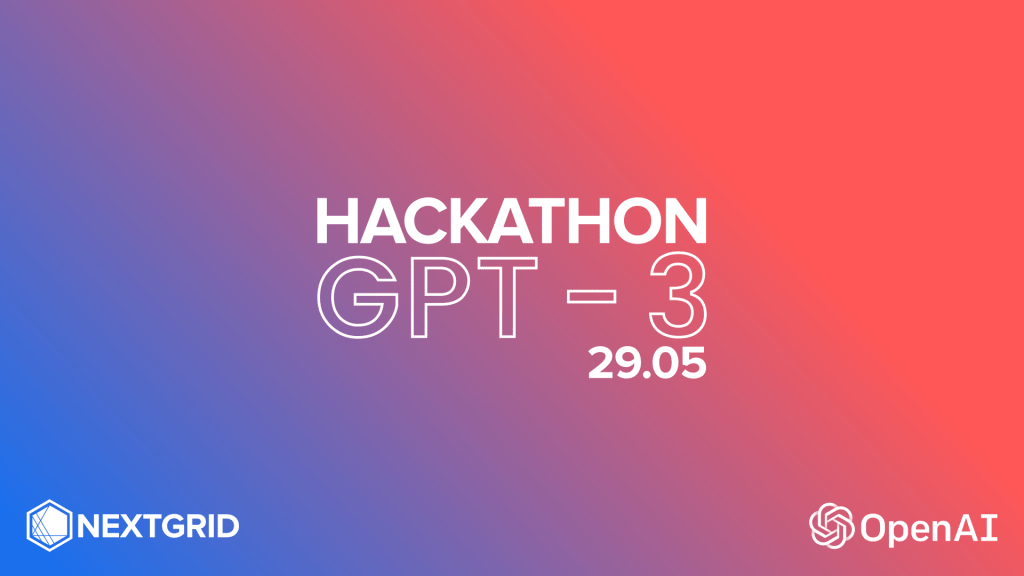 Join Us on May 29th for Our Next GPT-3 Hackathon
Nextgrid.ai welcomes you to join us at Deep Learning Labs 2021#3.
Once again we're partnering with OpenAI to give the DDL community the opportunity to build with the world's most powerful artificial intelligence language model: GPT-3!

Check out this video from DLL #2 / 2021
https://www.linkedin.com/feed/update/urn:li:activity:6790296504226648064
About GPT-3
Generative Pre-trained Transformer 3 is an autoregressive language model that uses deep learning to produce human-like text. It is the third-generation language prediction model in the GPT-n series created by OpenAI.
GPT-3 access
As a participant in the event, you are fast-tracked in the GPT-3 / OpenAI closed beta program and receive GPT-3 access. (If you already have access we will add new tokens)
Learn more about GPT-3
https://openai.com/blog/gpt-3-apps/
When
– Saturday 29th May from 12 pm to 8 pm CET
– Sunday 30th from 7 pm to 10 pm (presentations).
Before signing up, make sure that you will be able to attend.
Prize
The top three teams will receive:
– additional GPT-3 tokens for further development
– vouchers on DigitalOcean.
To attend please visit the lablab.ai and register for the GPT-3 Hackathon event
Additional Links
Submissions from previous GPT-3 Deep Learning Labs 2021
https://nextgrid.ai/news/gpt-3-deep-learning-labs-hackathon/
Video from previous DLL event
https://youtu.be/FstI61d60-0
Hosted by Nextgrid
Check us out at https://nextgrid.ai