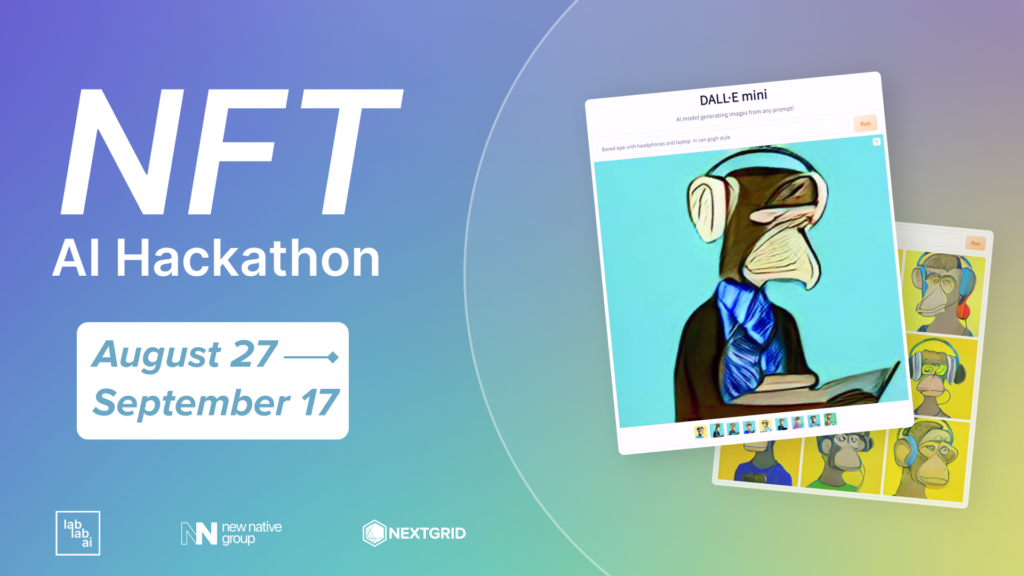 Do you want to learn how to create art with artificial intelligence? Join us for a 3-week hackathon where we will create NFT art using AI.
We are excited to announce our AI-NFT Hackathon event that will take place on August 27th!
For this event, we will be using AI models to generate NFTs. Over 3 weeks, each team will need to generate at least 100 unique pieces, which will be minted and published to one of the leading NFT marketplaces.
We hope you'll join us for this unique and exciting opportunity! During the hackathon, you will learn how to create with the help of AI tools, tokenize, and distribute artwork.
lablab.ai is powered by New Native Group