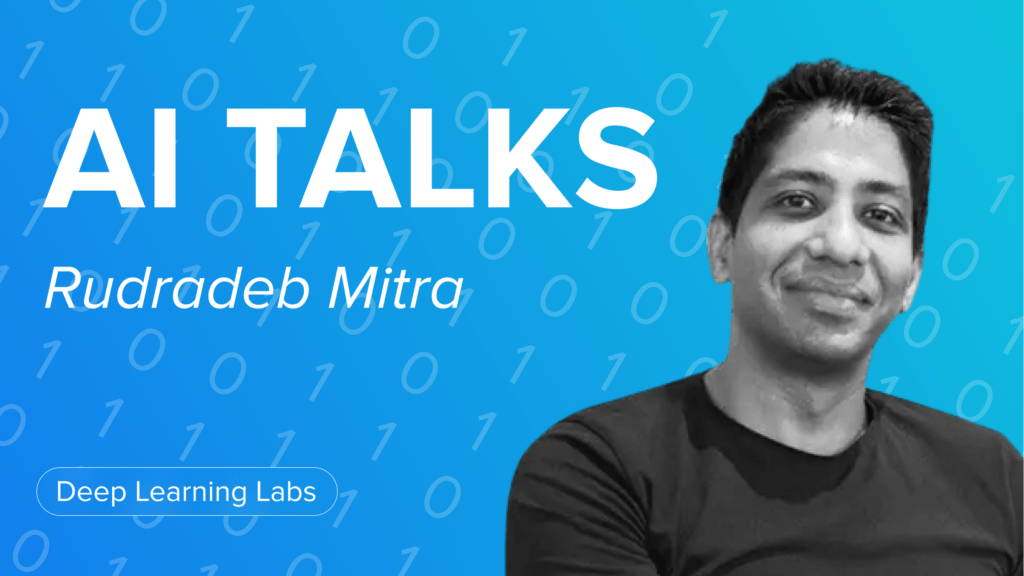 Join us for this week's episode of AI Talks with Rudradeb Mitra! Rudradeb is an AI researcher and startup founder with a passion for using AI for social good.
In this talk, he'll be sharing his vision for the future of AI and how we can use it to create value for society.

Tune in this Thursday at 5:00 pm CEST on the Deep Learning Labs Twitch channel!
lablab.ai is powered by New Native Group