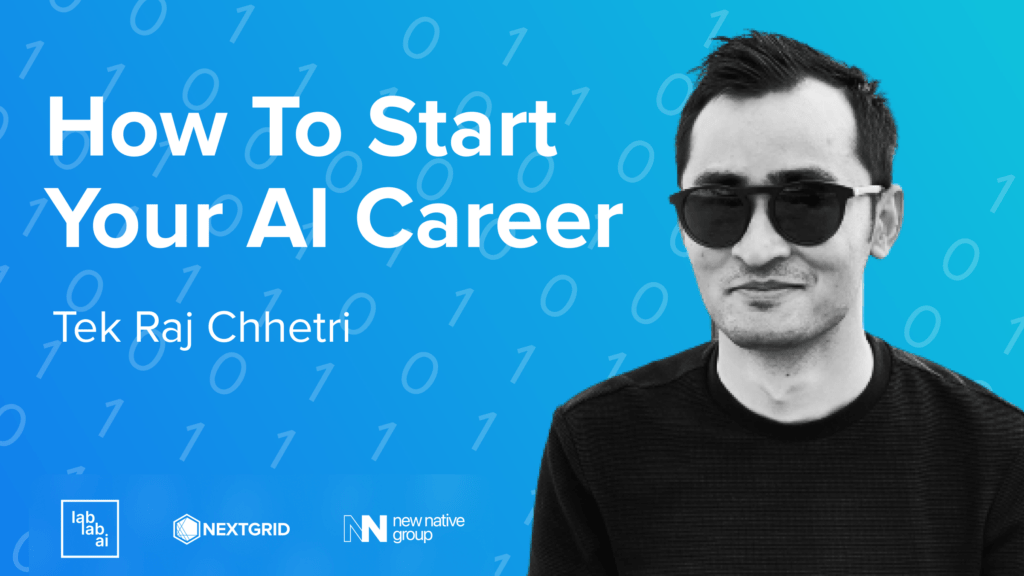 Wondering how to start your AI career? AI Talks will cover just that this Thursday!
Tek Raj Chhetri will join us to tell his story about starting his career in AI.
Join us and ask your questions live on the Twitch stream!
A little bit of background on the speaker:
Tek Raj Chhetri is a Ph.D. student and researcher at STI Innsbruck, in the Department of Computer Science at the University of Innsbruck.
His focus is on Neural-Symbolic AI and enhancing the process of automated decision-making.
Make sure you attend AI Talk to get the answers you've been searching for!
Tune in this Thursday at 5:15 pm CEST on the Deep Learning Labs Twitch channel
lablab.ai is powered by New Native Group