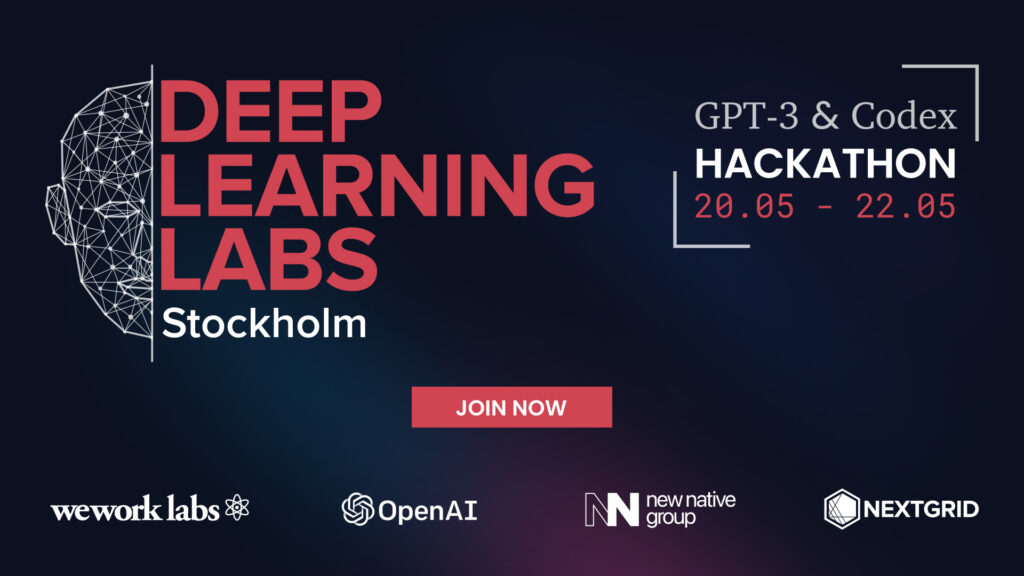 Join Us on May 20 for Our Next GPT-3 & Codex Hackathon
Deep Learning Labs are coming to Sweden/Stockholm where we together with WeWork will run a weekend-long event with a focus on the AI technologies that right now are transforming the world and fundamentally changing the way we create and operate the software.
✅ Build innovative solutions using Codex & GPT-3
✅ Participants will get access to OpenAI Codex (closed beta)
✅ Support & Mentorship by AI & Business industry experts.
This is your chance to work with some of the best minds in the field of artificial intelligence and create innovative solutions to real-world problems. You will have access to the latest AI technology supplied by OpenAI – GPT-3 and Codex.
We are looking for participants with diverse domain knowledge, so whether you're a seasoned AI pro or just getting started, come and join us for a weekend of hacking and fun! Don't miss out and register today! 🤖
Powered by New Native Group