January 28, 2020 – We have just hosted Season 1 Episode 6 of Deep Learning Labs in Warsaw. DLL is a series of events aiming to accelerate the awareness of recent breakthroughs in deep learning and reinforcement learning, the critical branches of artificial intelligence, and inspire the business founders of tomorrow.
This time DLL hackers could tackle the OpenAI Gym challenge of their choice with an aim to get to the global Open AI Gym leaderboard.
The teams brought in amazing energy and morale. The winners will be announced until the end of this week! 💪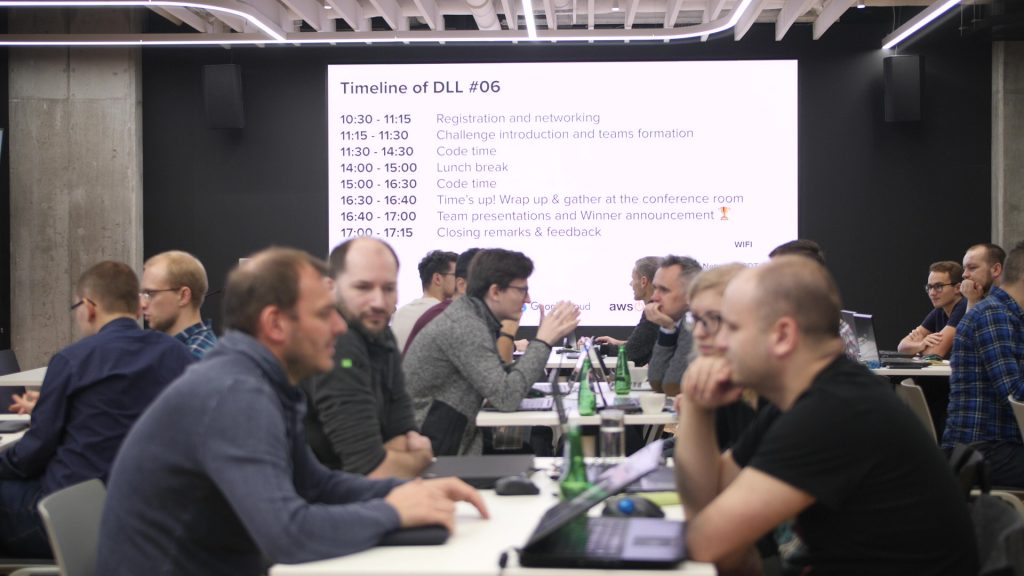 You can find the full photo album on Facebook.
Our community is growing! Check us out at Deep Learning Labs.
P.S. We've just launched deep learning & deep reinforcement learning seed program for startups using deep learning and deep reinforcement learning as their core technology. Check it out and apply to us with your business idea! 🔛🦄